Seriously, who doesn't love a custom gif?
Just like the Cloud113 Data Transformation as a Service (DTXaaS) provides custom data transformations to users, Slack provides custom gifs…with captions. 
Be careful, its easy to get into "who has the best gif game" championship 1-day tournament and miss all of your calls. 

Hit the caption button to create your own message.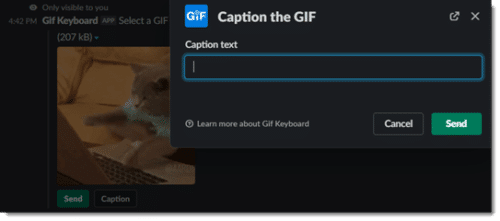 Click "send" and enjoy a laugh with your team.