Hey Salesforce, now that you are using Slack, we thought you could benefit from some Tips & Tricks to make your personalize your Slack experience.  This article will show you how to change the name color in Slack.
Changing Name Colors
Just like a Lightning Migration, you want to help users personalize their layout as much as possible…it increases the adoption of Lightning. Slack randomly generates a color for each username, and you may want to change those colors. So, how do you do that?
Important Note: To change the color of someone's name, you need to make sure "Compact" is selected under Messages & Media preferences.
Where to find the Compact setting:
Settings | Preferences | Messages & Media | Theme -> Compact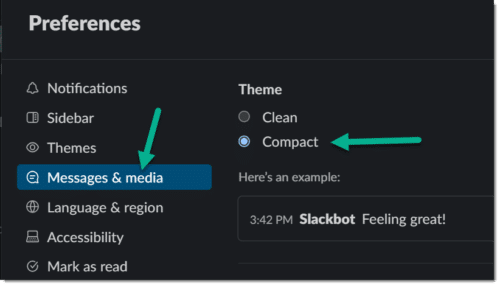 Once you have your preferences selected, you get to choose a new color for your contact! We like to use this color selection site to obtain the HEX code. You will find that every color has an associated HEX code which you will need to copy and paste into the Slack Code below. 
Now that you have your color, go to the Slack conversation of the contact whose name you want to change and enter this secret code…
Slack Code:    /color @username #hex-color-code
Voila –  Hit the Enter key and watch it change right before your eyes!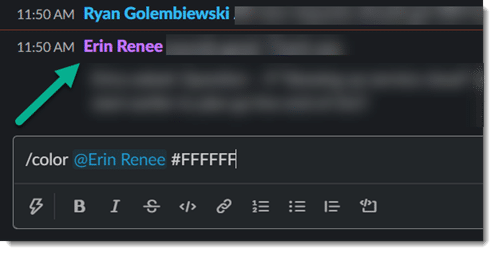 Other Colorful Ways to Increase User Adoption
As a Salesforce partner of over a decade, we have found that incorporating color makes a huge impact when it comes to higher user adoption rates.  Looking for other ways to drive user adoption and user experience through color coding? Check out our custom and free PaintedPath application!