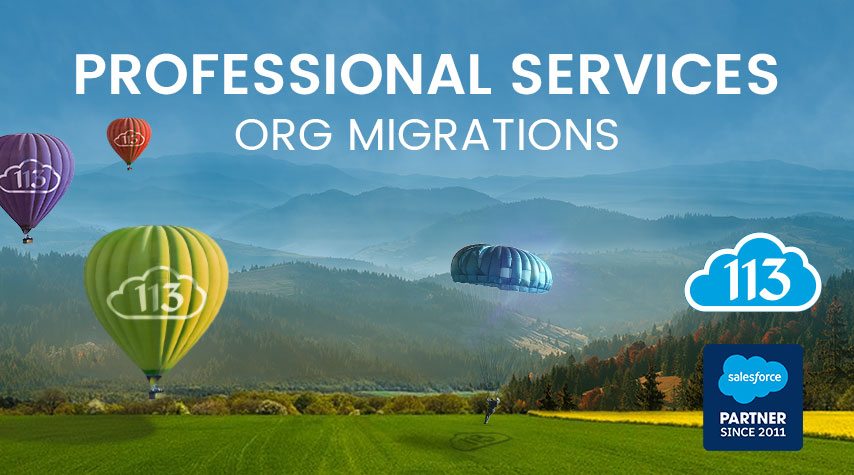 We've identified 3 challenging areas that will hamper the success of your Salesforce migration, resulting in frustrated end-users, lower adoption rates, and higher than projected expenses.
Lack of Access to the Business Unit Leaders & Key Personnel
Imagine getting a message after a go-live saying that their data is missing or that the data isn't presented in a way that they expected?  For example, their reports are empty or the data is incorrect.

OR
Many times companies assign a Business Analyst or liaison because the business unit users are "not available" or they are just "too busy." This results in frustrations, constant scope changes, and ballooning costs for the customer.
While it's customary to have a Business Analyst or liaison assigned to a project, it's critical that the business unit stakeholders & end-users are represented during the discovery phase.  The more feedback we get from ALL the stakeholders, the more accurate the project plan will be, and less likely to uncover problems that could result in costly delays.
Not Properly Estimating Project Scope
Let's face it, projects are usually larger than anticipated without a thorough analysis designed to understand the true scope.  Inaccurate project scope can be traced back to not having access to the key personnel and having access to the Salesforce organization.

Typical Questions to be addressed during the discovery phase.  The questions below are just a small sample but if answered by Key personnel / Business Unit Leaders, will address lots of issues before the project starts:
How is the team structured?
How do you interact with your customers?
What is the current process flow of data?
Which AppExchange / 3rd Party tools are you using?
Which fields are still relevant for your process?
Are there Data Visibility restrictions or new criteria?
What Integrations are currently in place and how often do they run?
How should the Data Map into the new Salesforce org?

Go Live Readiness
Typically the biggest error we've seen is in estimating the time needed to move and transform metadata and data between the systems.  Management wants minimum downtime and a quick turnaround, but often underestimates the scale of the actual migration process.  There are many steps that have to happen in sequential order for Salesforce to accept the data and configuration changes, especially if the migration target org is already Live with active users and processes.  Try adding a new passenger car to a train already in motion.

I'm going to simplify this because this is going to be a topic for another post, but going live without proper user-readiness (change management), data readiness (confirmed by business stakeholders), system-readiness (connected apps and integrations), and process-readiness (business processes) could result in severely impacting the timeline and budget.
Process Readiness = Go-Live Preparations
Hint: People will always ask if they can login during cut-over
Has the Go-Live communication process been developed and confirmed?
Have the business processes been finalized?
Has a support process been established?
Has the Go-Live Process and cut-over plan been established?
People Readiness = Change Management
Hint: Be prepared to hear suggestions or take notes on new requests.
Have the users been trained adequately on the new system?
Is the training documentation up to date?
What is the plan for hypercare and who will be available to help with Go-Live issues?
Data Readiness = Confirmation of Quality
Hint: Don't wait until Go-Live to get a sign-off from the business unit stakeholders.
Are the data mappings set up correctly and confirmed by the business unit?
Has the data quality been reviewed & confirmed in the test environment?
System Readiness = Preparing the Ecosystem
Hint: Sometimes, you just have to test in Production.
Does the application perform as expected end-to-end?
Are the integrations fully tested for success and failure events?
Do other related teams / systems have to be readied for Go-Live?
Hint hint: Don't forget about IP address changes.
Are you ready for your Salesforce Migration?  For more information on hiring the best salesforce consultants around, click Here.