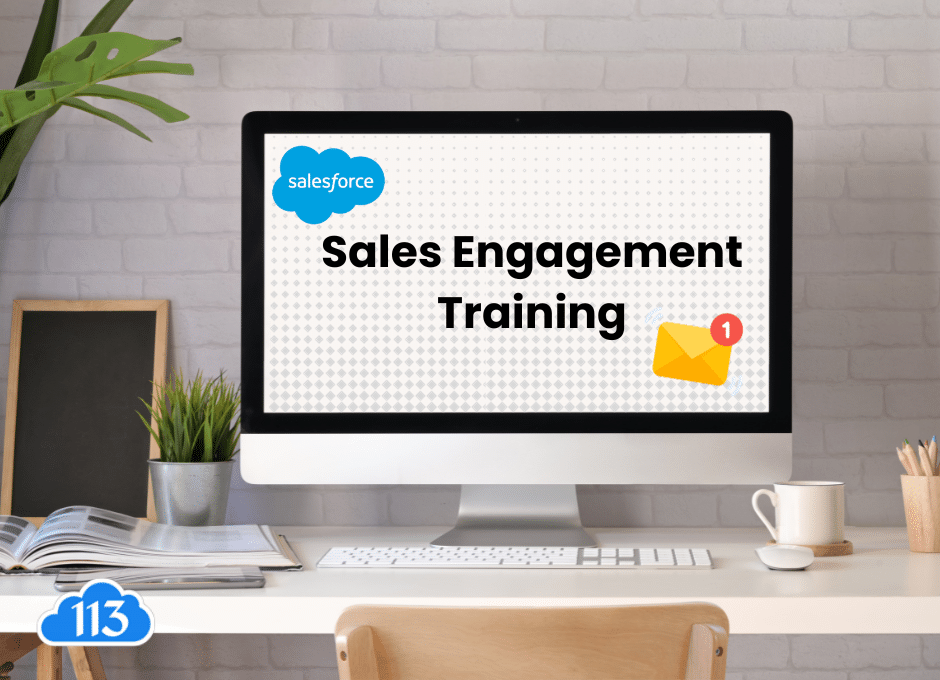 Salesforce's Sales Engagement, previously known as High-Velocity Sales,  is an extremely powerful product that empowers sales teams with automated workflows and prioritized lead lists, driving efficient outreach and faster conversions. This product provides reps with tools like sales cadences and email tracking to optimize and streamline their selling processes. Like any dynamic tool, you need to know how to properly utilize it in order to seek the benefits. That is why it is time to reach out to Cloud113 for Salesforce Sales Engagement Training.
Rather than spend time reading about the tool, and then taking a shot at teaching it to your entire team of sales reps, have our Salesforce experts at Cloud113  conduct a Salesforce Sales Engagement Training for your sales team. Our team of seasoned experts is not only well-versed in Sales Engagement but also understands the unique challenges faced by sales reps. In the past Our training approach is hands-on, ensuring that your sales team isn't just fed theoretical knowledge but is empowered with practical, actionable skills.
What to Expect with our Salesforce Sales Engagement Training
We'll begin with the foundational aspects of Sales Engagement, ensuring that your reps grasp the underlying principles. From the customizable sales cadences to understanding how to prioritize leads with intelligence, we'll break down each feature. We then move onto more advanced topics. These include integrating with other Salesforce tools, maximizing the power of email tracking, and optimizing call strategies.
Our engagement doesn't end with just a tutorial. We believe in ongoing learning. As Sales Engagement evolves, so will our training methods, ensuring that your team is always at the forefront of sales technology. And the results? A sales team that is not just efficient, but agile, adaptive, and equipped to turn leads into conversions faster than ever before.
Cloud113's Salesforce Sales Engagement Training is not only extremely informative, it is also interactive. We pride ourselves on enjoying our work, and that enthusiasm carries over into all trainings we conduct. Your reps will complete the training not only confident in Sales Engagement, but also having enjoyed doing so!
What are you waiting for?
For more information on our Salesforce Sales Engagement Training, along with other Salesforce trainings, contact us! Trainings can be conducted both virtually or in person. Sales Engagement won't just be a feature in their toolkit—it will be the engine that drives their success.