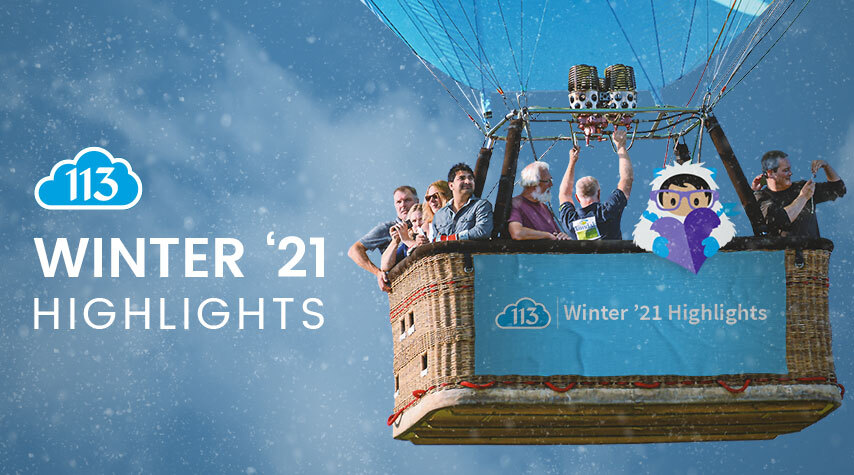 Highlights from the Salesforce Winter '21 Release
It is that time of year again and we have taken some time to provide you with a few highlights from the Winter '21 release. We are hoping to provide a high-level overview of some of the updates that have caught our eye in this season's release.
Dynamic Forms
Salesforce has introduced Dynamic Forms as the next step in the progression of Salesforce Lightning Pages. The Dynamic Forms feature was first released in beta with the Summer '20 release but it is now available and enabled for everyone with the Winter '21 release.
This feature allows user to fully customize the placement of their record detail fields and sections on a Lightning Page by utilizing the newly added components in the Lightning App Builder. This is a great feature for users with Lightning Pages that are crowded with unused or unwanted fields. Dynamic Forms is currently only available for custom objects.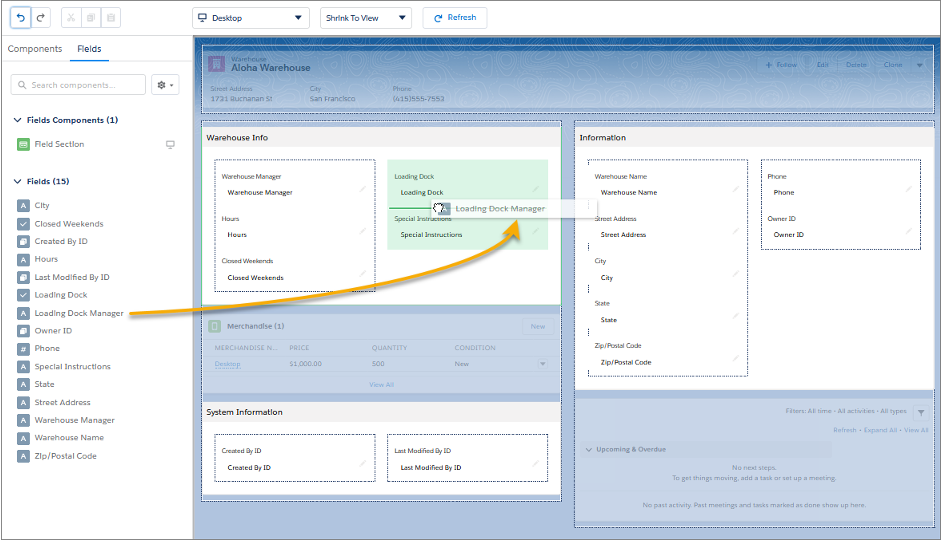 Drag and Drop Email Templates
 The Winter '21 release has introduced a new way to build customizable email templates right from your Salesforce org with minimal HTML coding. With the new Email Template Builder component, users will be able to build and customize email templates by simply dragging and dropping components such as buttons, merge fields and images directly into the email template, while the new responsive HTML design handles the formatting on the back end. This new feature will allow users to make fully branded and customized email templates with a click of a button, and more importantly, without having to worry about HTML formatting.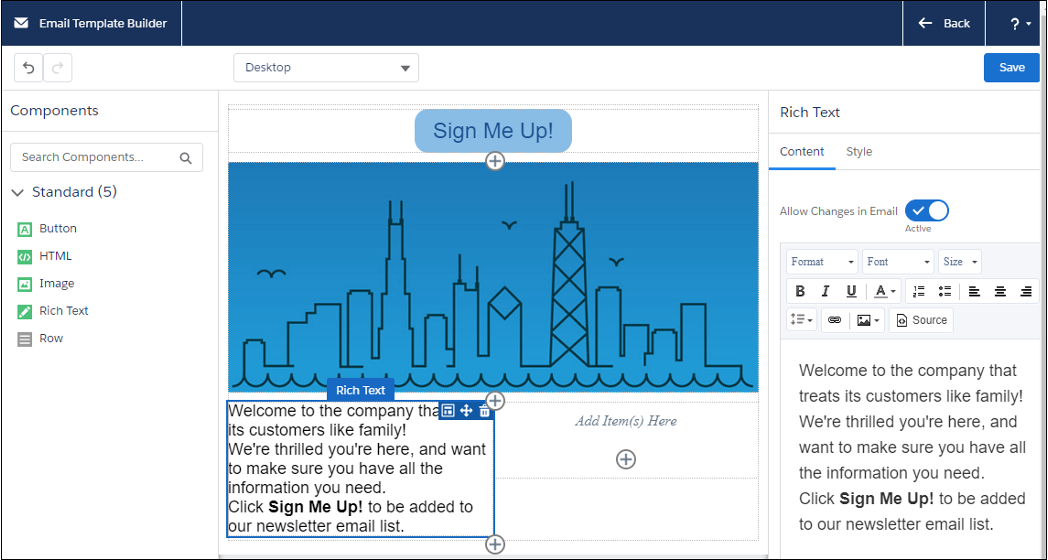 Optimizer App Enhancements
 The Optimizer App is a great out of the box tool that can help measure the overall performance of your org by providing itemized reports detailing problem areas. Salesforce has expanded on the Optimizer App by providing two new features and a handful of new metrics to help you better track your org's performance.
The new Schedule Run option will allow users to schedule the Optimizer App to run once a month behind the scenes, saving them the time needed to run the app manually and wait for results.
The new Org Metric History feature will allow users to see what effects their actions have had on their org's data storage, static resources, and file storage.
These two new features are combined with seven new security-centric metrics to make sure your org is following security configuration best practices:
Profile Assignments
Critical Permission Assignments
Release Updates Pending Review
Insecure Community Sharing Settings
Insecure Default External Access Levels
Sharing Rules for All External Users
Public Groups and Queues with Guest Users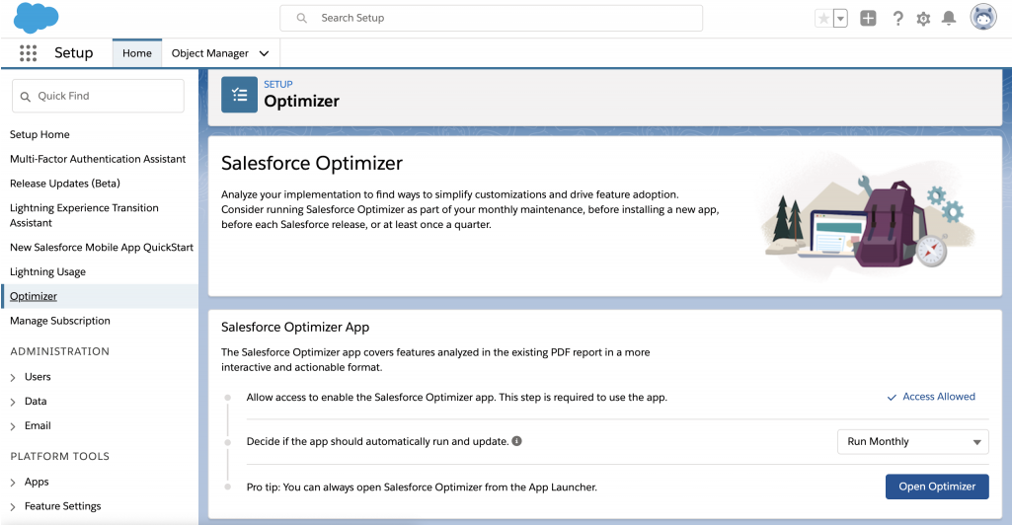 Multi-Factor Authentication Assistant
With this season's release Two-Factor Authentication (2FA) has been renamed to Multi-Factor Authentication (MFA). Salesforce is pushing for adoption of this feature to meet the newly recognized security needs of a work force which is finding itself working from home, in some cases, for the first time.
The Winter '21 release includes the Multi-Factor Authentication Assistant to help any user who would like to implement MFA in their orgs. The Assistant will help guide the user through the entire implementation process from evaluating requirements to helping with post-rollout needs.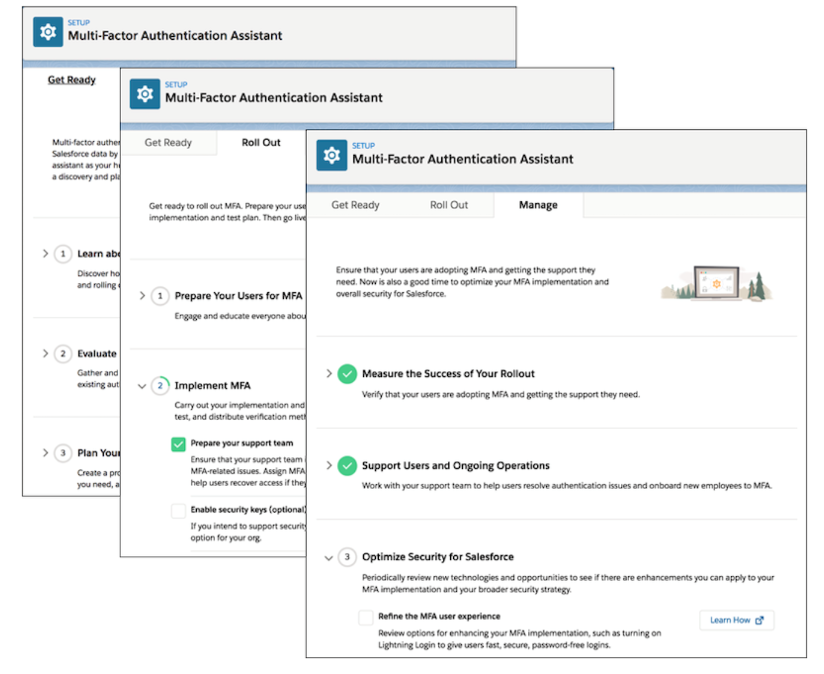 Lightning Record Page Analysis
 By clicking the "Analyze" button in the Lightning App Builder Toolbar you will now be able to run a performance report on any Lightning Record Page.
The analysis includes a review of fields, related list components, and metadata, and will give you suggestions on how to improve the performance of your page. This feature is great for that annoying Lightning Page that always seems to load a bit too slow or always seems to be problematic. The analysis will identify problematic areas, saving your Admin time from digging around on the back end, and will provide a path forward for an easy solution.

We know that the seasonal releases can be overwhelming in scope for some users, and hope that this article has helped to shine a little light on some of the interesting features found in the Winter '21 Release. Please see the second part of this post for more Winter '21 highlights.