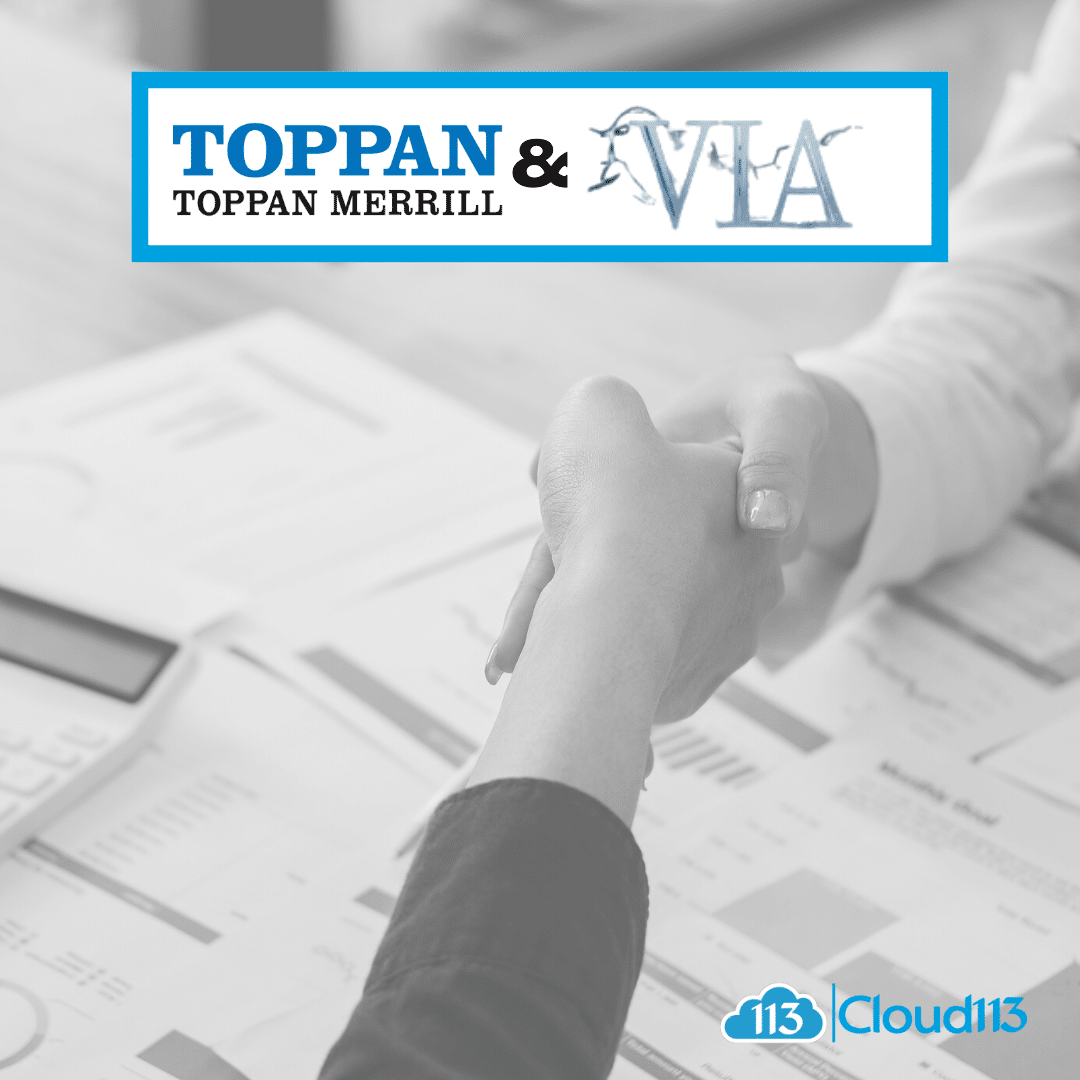 At Cloud113, we embrace the philosophy that 1 + 1 can equal 3, surpassing expectations through a Client Collaboration between Toppan Merrill and VIA. Therefor we want to share a story of the transformative power of working together, while also highlighting two of our esteemed clients.
Client with a challenge
Variable Investment Advisors (VIA), a broker-dealer firm, is a renowned for offering customized and competitive investment products to their valued clients. As part of SEC regulations, VIA previously was faced with the task of mailing disclosure statements multiple times a year. These such tasks consumed a significant amount of time and resources.
Client with a solution
Toppan Merrill is a global leader committed to simplifying the complexity of regulatory disclosure and regulated communications. Cloud113 has worked with Toppan Merrill to complete large projects and for day to day professional services.
Through consultative technology, expert knowledge, and service excellence, Toppan Merrill is continuously improving the process of creating compliant communications for capital markets transactions, regulatory disclosure filings, shareholder and member communications, and sustainability reporting.
Outcome
In order to embrace the the philosophy of 1 + 1 = 3, Cloud113 facilitated an introduction between these two exceptional clients. Toppan Merrill proactively engaged with VIA to fully understand their existing processes. Leveraging their expertise, Toppan Merrill stepped in to assist VIA by creating, printing, and mailing out all the SEC-regulated disclosures to VIA's clients.
Empowering success through collaboration
By facilitating this partnership, we are confident that both VIA and Toppan Merrill will achieve remarkable outcomes that surpass their individual capabilities.
As a Salesforce partner, we take pride in our client-centric approach, consistently exceeding expectations in business relationships. It's our goal to go the extra mile by providing exceptional Salesforce support, networking opportunities, and personalized services. We treat our clients like family.