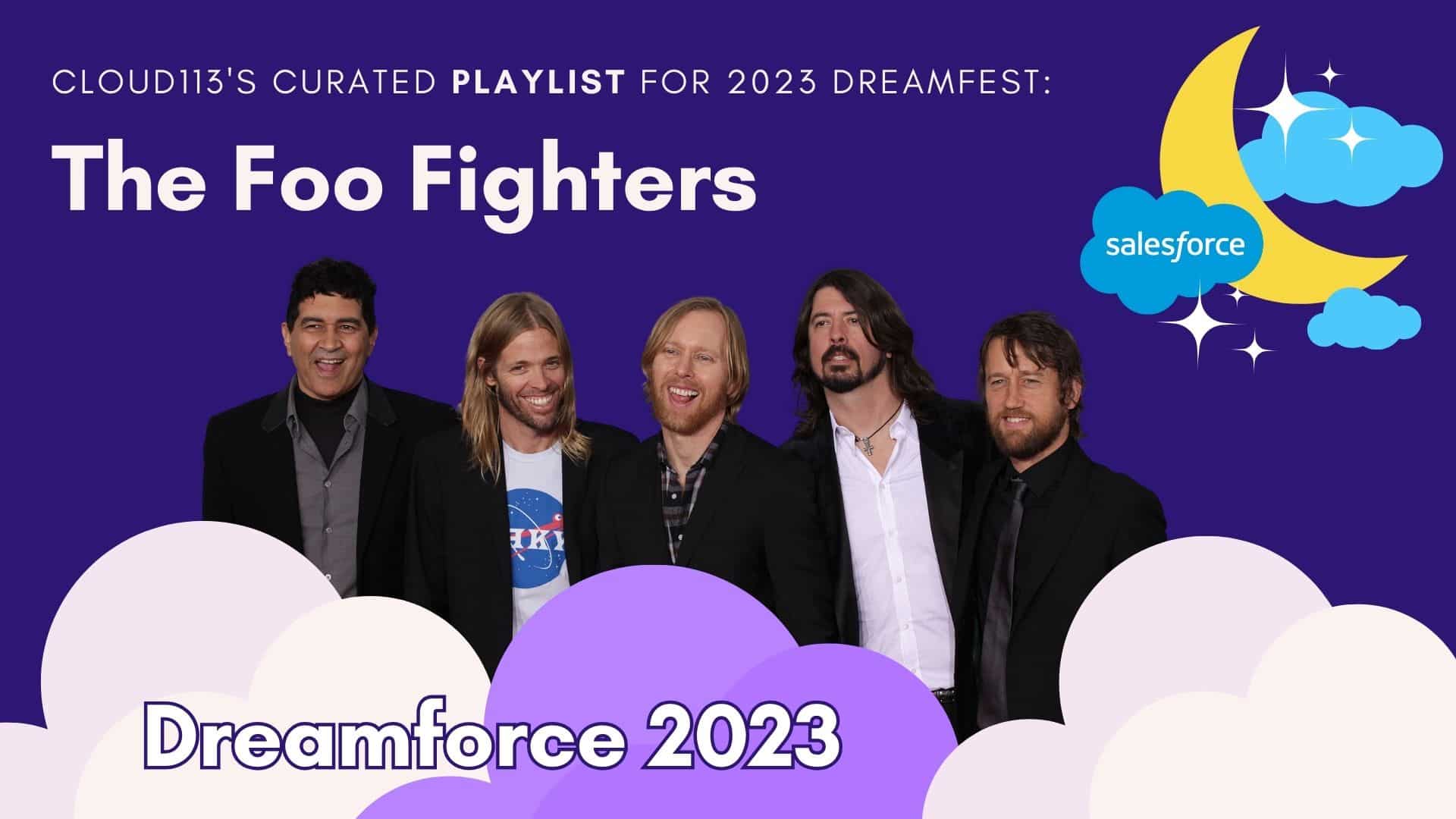 Dreamforce , Salesforce 's flagship event, is next week. Not only will the event feature exciting personalities like the CEO of OpenAI Sam Altman, and Matthew McConaughey, but it also promises the annual musical extravaganza – Dreamfest. For those who remember, last year saw attendees jamming to Dani California during the epic Red Hot Chili Peppers performance. And this year? Get ready to be electrified by none other than the Foo Fighters!
Not familiar with the Foo Fighters? Keep reading! Our Cloud113 rock enthusiasts put a playlist together for you to prep for the big show.
Before we dive into Cloud113's Dreamforce Playlist, let's run through some essential background details on the Foo Fighters.
About The Band
Emerging in 1994 from the genius of Dave Grohl, the former drummer of the iconic grunge band Nirvana, the Foo Fighters have etched a mark in rock history. Their legacy spans hit albums, Grammy Awards, and unparalleled energy. An important note: In 2022, the music world mourned the death of their talented drummer, Taylor Hawkins. This year witnessed the Foo Fighters releasing "Here We Are," an album with tracks reverberating the memories of Hawkins.
Band Line-up:
Dave Grohl: Founder, Frontman, Lead Vocalist

Nate Mendel: Bassist

Pat Smear: Guitarist

Chris Shiflett: Guitarist

Rami Jaffee: Keyboardist

Josh Freese: Drummer

Taylor Hawkins (In Memoriam): Drummer (until 2022)
Cloud113's Dreamforce Playlist
Curious about what Foo Fighters' tracks you should be listening to prepare? Dive into our specially curated Dreamforce 2023 Spotify playlist.
These ten below are not just iconic but capture the spirit and energy of the band. Whether you're a newbie to their music or a longtime fan, here are ten tracks that promise to be crowd favorites: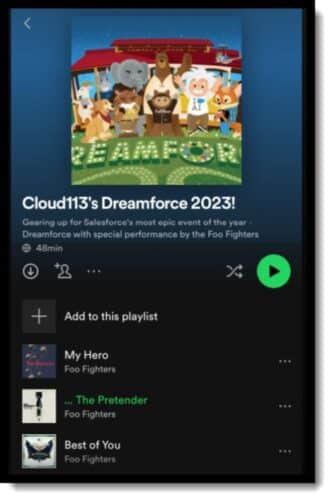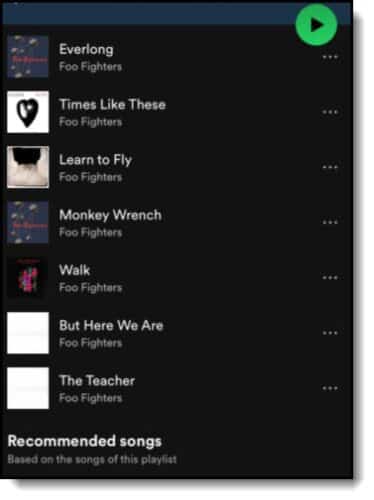 "My Hero", The Colour And The Shape

"The Pretender", Echoes, Silence, Patience & Grace

"Best of You", In Your Honor

"Everlong", The Colour And The Shape

"Times Like These", One by One (Expanded Edition)

"Learn to Fly", There Is Nothing Left To Lose

"Monkey Wrench", The Colour And The Shape

"Walk", Wasting Light

"But Here We Are", But Here We Are

"The Teacher", But Here We Are
DreamFest Details:
Date: Wednesday, September 13th
Time: 6:00 to 9:30 PM PT
Venue: The Chase Center, San Francisco
Check out the full Dreamforce schedule.
About Cloud113
Cloud113 stands as a boutique Salesforce Partner with over a decade of expertise. Beyond enhancing the capabilities of core Salesforce products for our clients, we excel in data migrations, seamless third-party integrations, and user engagement. Our commitment to elevating user experience is evident in our efforts to minimize click paths and refine the Salesforce interface, ensuring optimal user adoption and satisfaction.
To learn how we can help transform your company's Salesforce reach out to Lily Bove here.